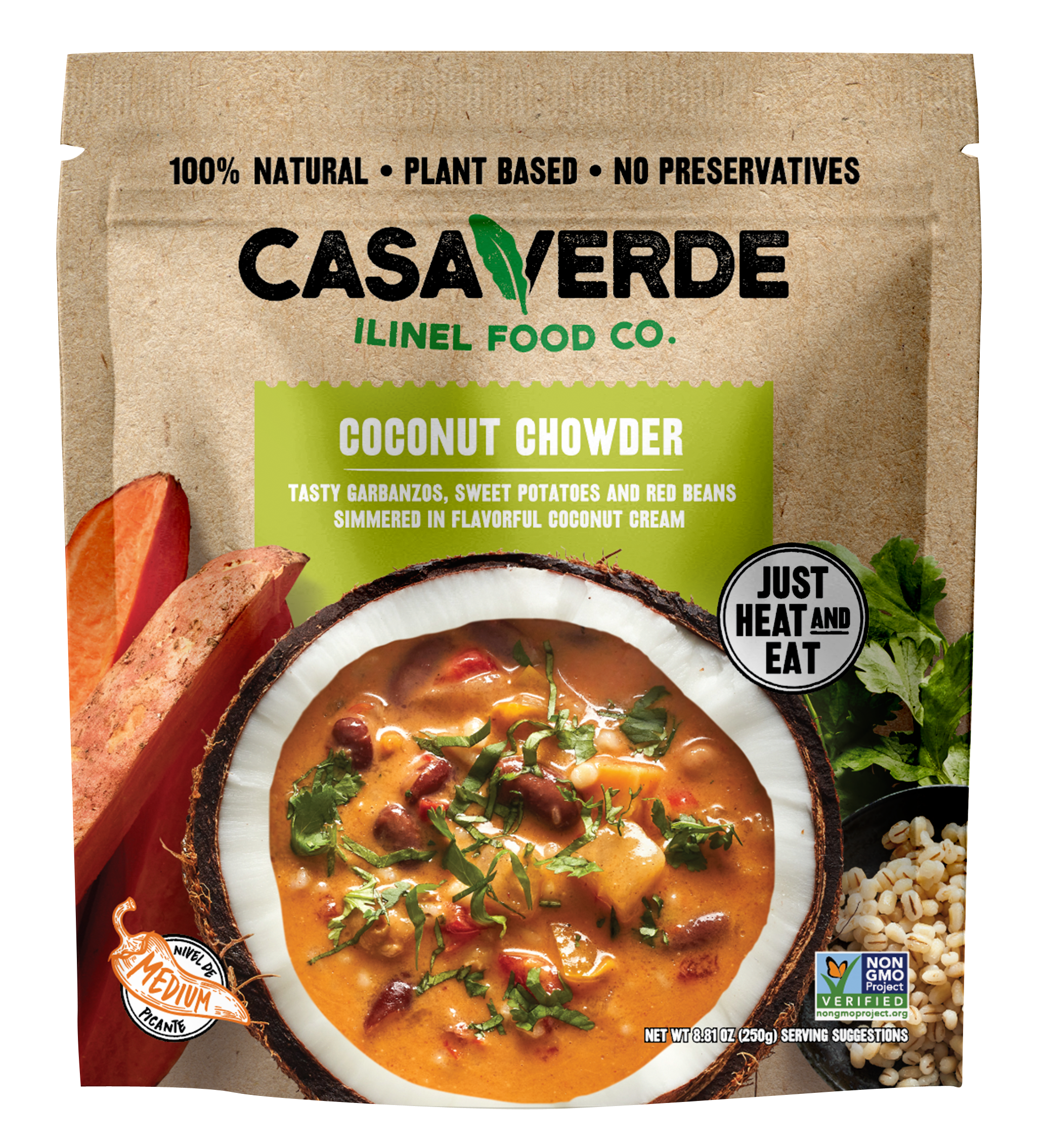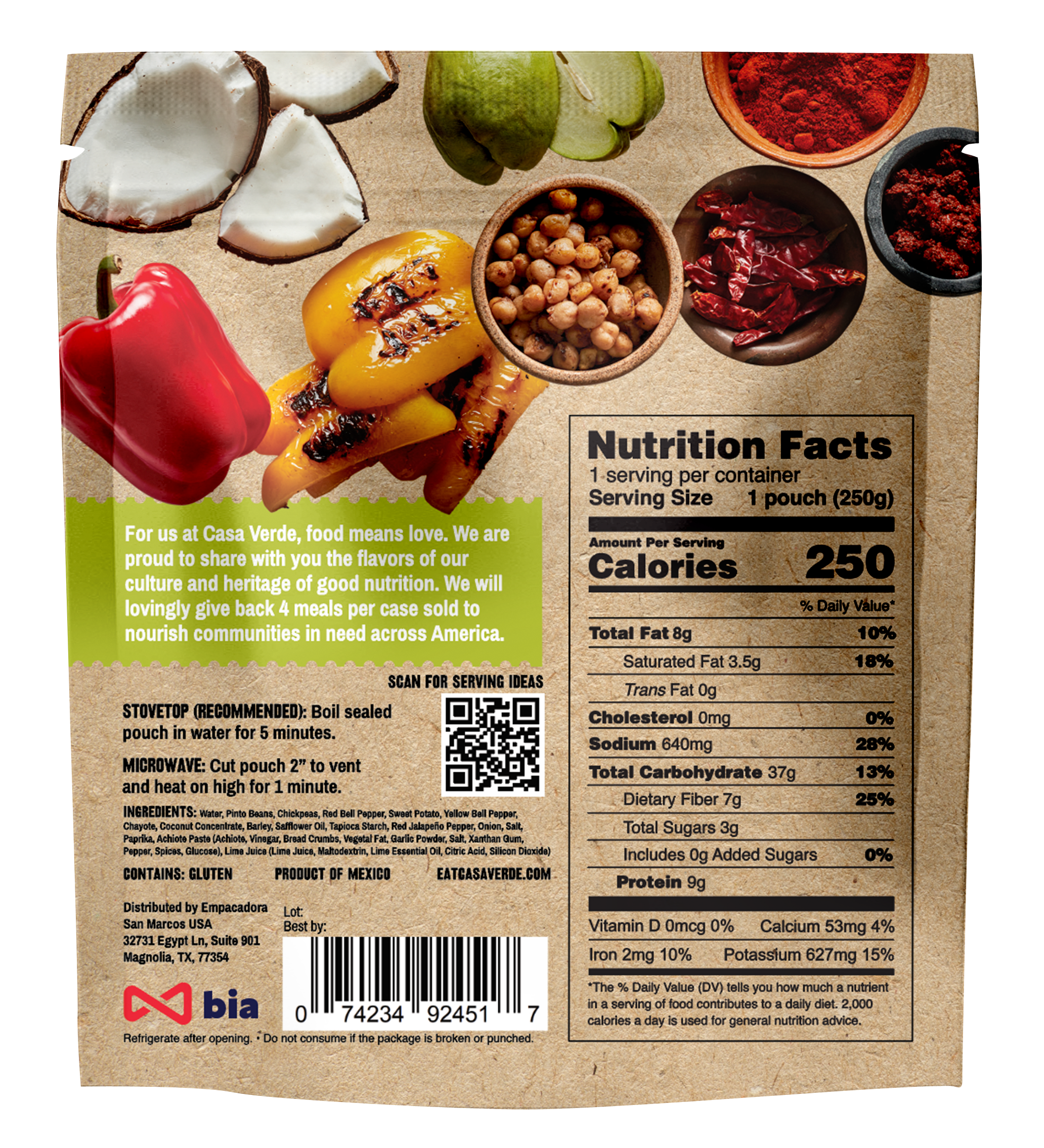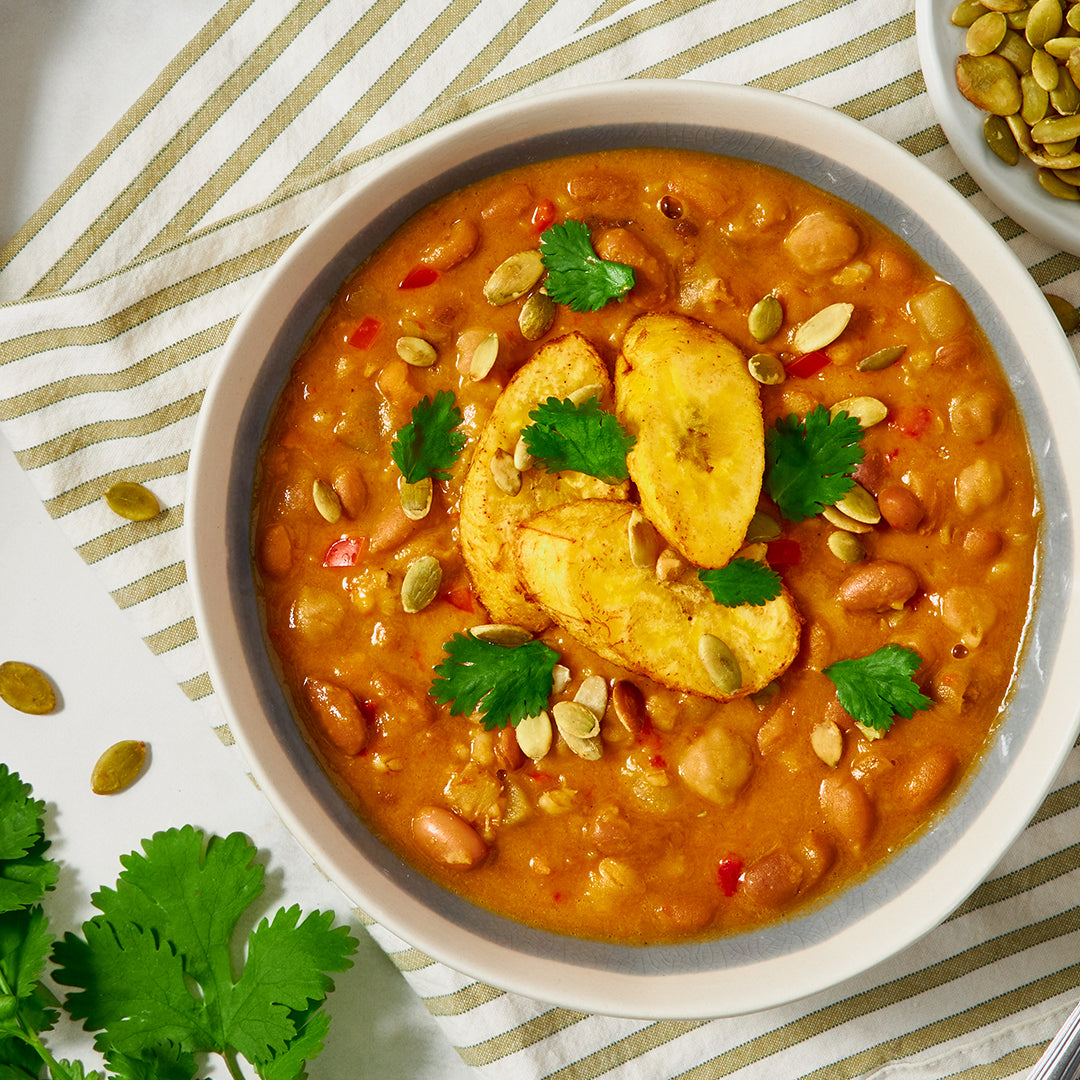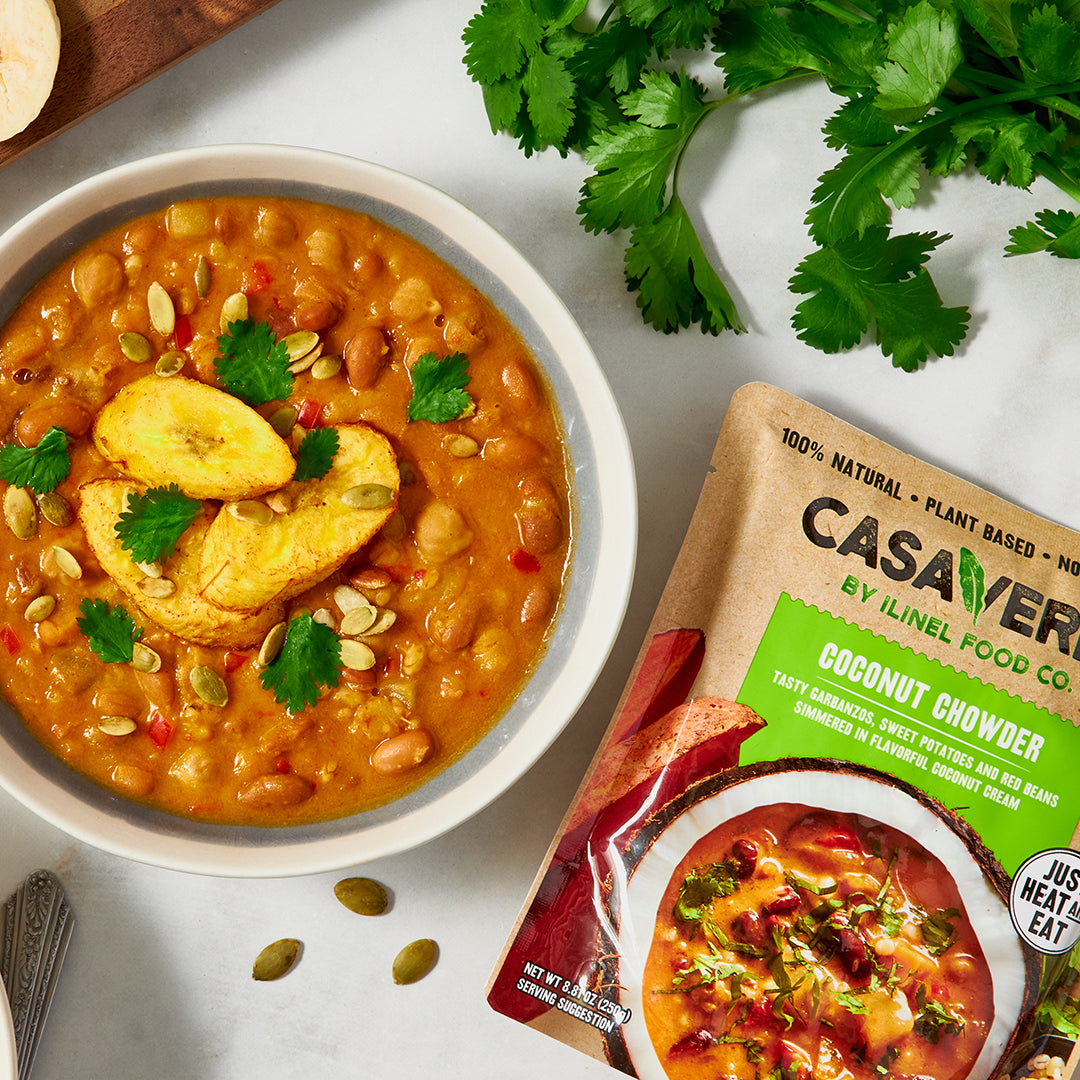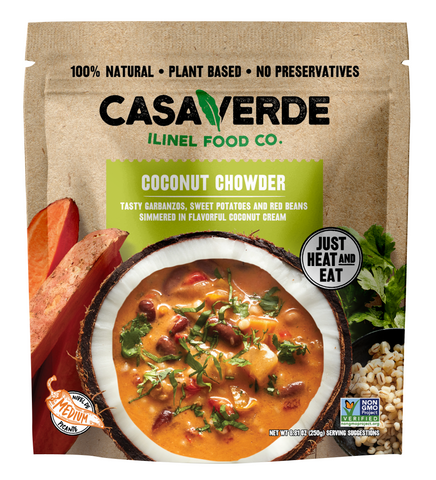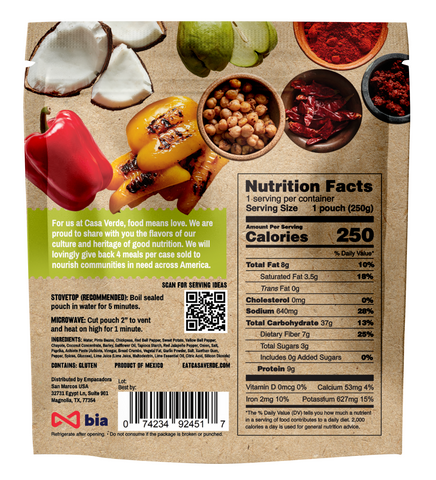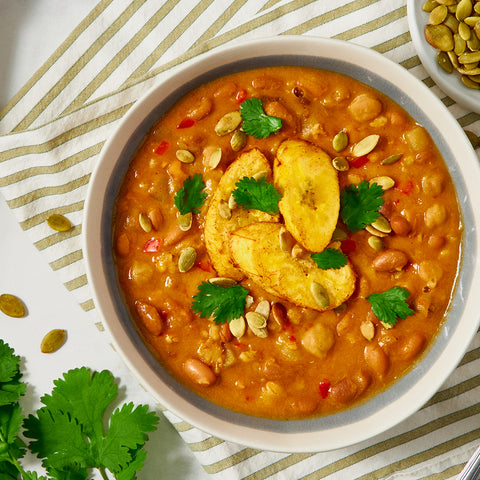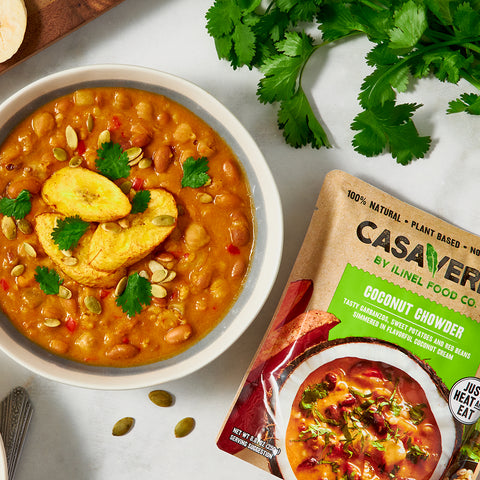 Free 3-Day Shipping $30+ Orders
Shipping Calculated at checkout.
Inspired by Moqueca, a Brazilian seafood stew slow-cooked in a terracotta cassole, this flavorful chowder is loaded with tasty chickpeas, grounding sweet potatoes, mild yellow peppers, and spiced red beans - all simmered together in rich coconut cream. The perfect companion for a crusty bread, a crisp green salad, or a stack of warm tortillas, this soup plays well with others (and tastes great on its own). To enjoy, simply warm it up in the microwave or on the stovetop. 
THE DEETS:
100% Vegan & Non-GMO Ingredients: Our plant-based recipes feature the freshest, certified non-GMO ingredients for ultimate flavor. 
Medium Heat 🔥🔥: Made with sweet yellow peppers and rich coconut cream, our tasty Coconut Chowder is mild enough for even the tenderest taste buds. 
Healthy Fats 🥥: Coconut contains MCTs, a unique type of fat that your body processes differently from other fats, using them for energy right away and keeping you fuller longer. 
5g of Plant-Based Fiber Per Serving

💪🏽: 

Garbanzos are an excellent source of plant-based protein, keeping you full, focused, and satisfied well past lunchtime. ¿Carne who?
NON-GMO PLANT-BASED ALL NATURAL
I recommend this product
GAMECHANGER
I just added my Coconut chowder with some Basmati rice and it delivered a TRUE CULINARY EXPERIENCE... TOP FLAVOR
Poured over some fish and it was heaven
I'm not a vegetarian but I bought some Casa Verdes to add some vegetables to my meals. I loved how convenient and easy to prepare. Then I started eating them just over rice. I like the flavors. Tried something similar in Brazil. Really well done.
Love this flavor
Really interesting flavor with coconut, i´m actualy adding this to my regular supermarket weekly list.
I´m a huge fan, great flavor and very convinient to eat.
AMAZING!!!!!
Amazing product, tried it with my wife and we both loved it. I wondered I would have to add anything extra ingredients but the balance of flavors was perfect. Will be buying again and absolutely trying the other products!!! HIGHLY RECOMENDED